Two married couples each couple drowning in their own issues discover that their survival depends on reaching out to each other. But will they find the peace of mind to save each other's marriage and in the process save their own? He Said, She Said the 50th play by Uncle Ebo Whyte in 14 years, shows how our actions affect others in ways we cannot imagine.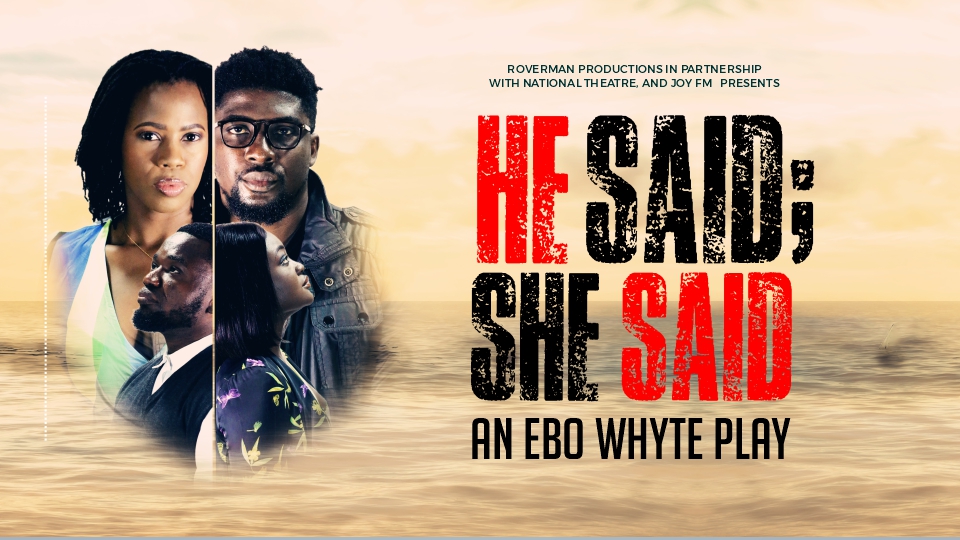 Welcome to quality, fun, family-oriented rich experiences and world class Entertainment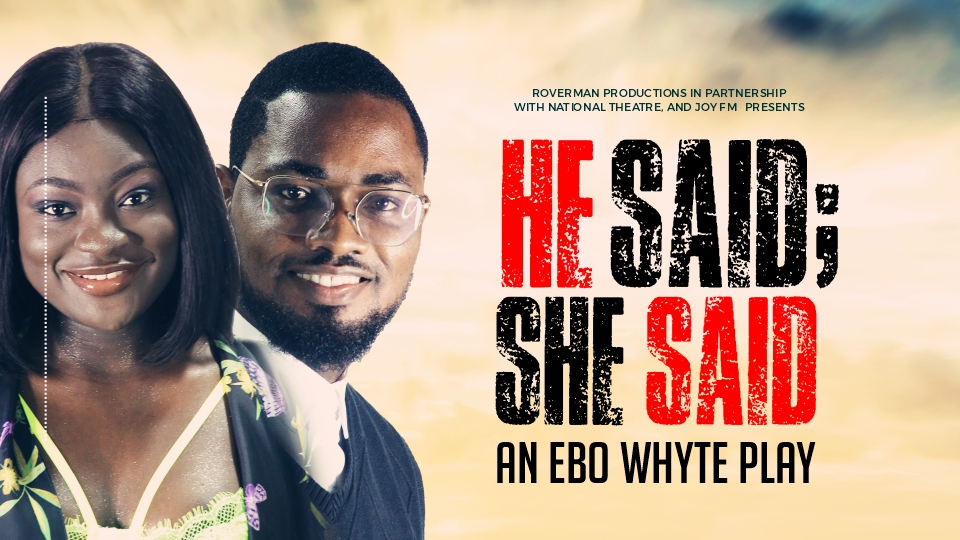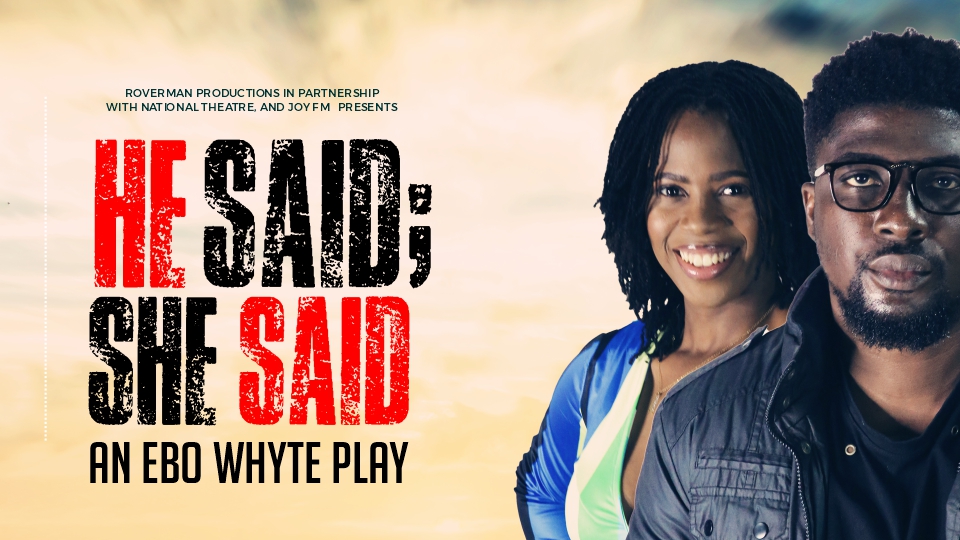 2ND WEEKEND
HE SAID; SHE SAID
Let's Talk about Sex; Uncle's New Book
There's only one word that describes the Roverman  experience "PRICELESS"
And it is guaranteed at every single engagement.
We are a content production company registered with the Registrar General. Our main objectives are producing quality, fun-filled, family-oriented content on a regular basis. At Roverman Productions, our motto is Be the Difference! We thrive on creativity, setting standards and shifting paradigms. We believe in making a difference in the lives of our patrons and readers, and in every facet of life. We aim to continuously produce captivating plays and publish thought-provoking literature to influence the socio-political lives of Ghanaians and change their mentality.
Laughter, Excitement, Fun, Joy, Family Oriented, Value Base, Inspirational, Motivational. Priceless Experience
We are committed to bringing Ghanaians quality, fun, family friendly live theatre productions on a quarterly basis and have done so since 2008. We also create and perform original, commissioned subject or theme based productions for various churches, NGO's and corporate entities. These range from biographical skits, and flashmobs to Christmas nativity re-enactments.
Roverman Productions has the resources and creative capacity dedicated to creating, planning, and handling your advertising needs. We are committed to promotion and marketing with the effort of selling our client's products or services
Apart from Encore, our Facebook live conversations. We have also started streaming our productions both live and on demand online. These productions range from older shows in our repertoire to live streamings of our festival of plays held in front of a socially distanced audience. We also stream for corporate entities and church groups who request a particular show for staff engagement, stakeholder appreciation and fellowshipping activities. This has provided our patrons the chance to remain connected to the platform.
We produce quality original Radio Plays using the vocal talent of the members of the Roverman Productions Theatre group. From biblical stories like Moses to audio versions of our theatre plays, like Mr. Smooth audiences have enjoyed hilarious dialogue and moving original music from the comfort of their homes, cars and offices.
We also prepare and hold themed music productions with a live audience that is streamed. These are a great chance for people to reminisce, dance and release stress with a live band and choir.
Audio Visual Content Provision
The worldwide effects of COVID 19 have caused us to rethink and remodel how we deliver content to our regular patrons, as such we have had to modernize and diversify our productions.
Roverman Productions is proud say we have published Ghana's longest running magazine, The Rover Report. We also Publish Uncle Ebo's Working with the Devil Series of which two books The Deal and The Perfect Couple have been published. We look forward to delighting readers with more interesting, thought provoking literature.
We believe we can bring significant value to you as we also need you to make it happen. connect with us