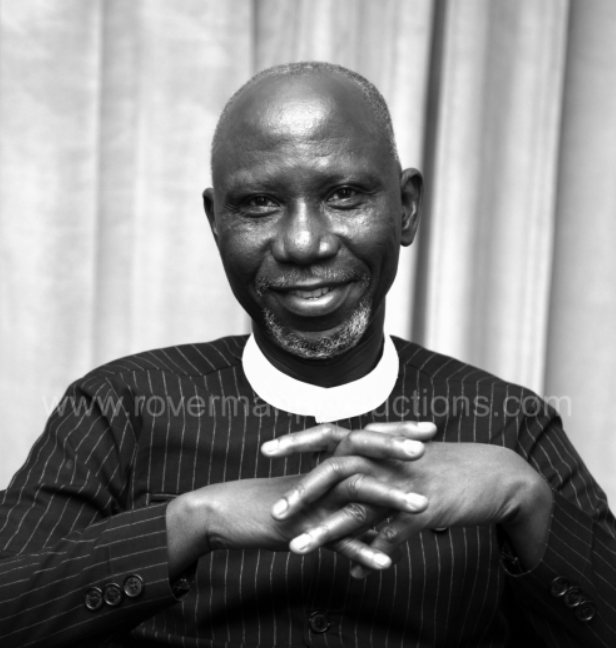 Let the wise listen and add to their learning, and let the Discerning get guidance PROVERBS 1:5
CEO | ROVERMAN PRODUCTIONS
As Artistic Director of Roverman Productions, I have successfully written and directed over 51 plays since 2008 that have been performed by thousands of people and have become reference points in many lives. My stories hit close to home and I enjoy watching our audiences laugh, cry recite lines and sing together.
Here, is a little history of how I got started in theatre… In 1974, I was invited to join J-Theatre, the drama troupe of Youth for Christ who was working on a new play. Come production day, both the main actor and his double-cast failed to turn up. Just before the audience dispersed, I offered to try my hands at the role. I had been at rehearsals and picked up the lines and movements.
Not long after this, the Artistic Director was transferred out of Accra and he handed the group over to me. So between 1974 and 1992, I wrote 17 plays, the first play entitled Man Must Live. These plays were performed in Secondary schools and churches. Between 1989 and 1992, I tried my hands at the commercial theatre, producing 3 plays, all failed.
I formed my first commercial group called "Friends and Relatives". For this, I wrote and produced three plays: The Devil's Wife, Mr President Your Move and Wedding behind Closed Doors. The first was The Devil's Wife, which was staged at the Arts Centre, in a 300-seater venue; in order to stage it, I took a loan from my boss, and I made a huge loss. The second play Mr President Your Move was staged at Christ the King Parish Hall, which had in a 600-seater auditorium, this production was financed with proceeds from the sale of my car white Octavia, which I was unable to buy back. For my third attempt, we performed Wedding behind Closed Doors at Banquet hall, an 800-seater venue with a financial investment of GHc11, 200. Upon my final count, I had made GHc11, 500 – meaning the only income was 300ghc. I remember wondering, if God wants me to use my talent, why was I failing at it?
In the year 2000, I threw a challenge to God, I would make a living based on my talent and not my academic qualifications. With that, I burnt my entire academic certificates and set out on this adventure.
In this new era I formed a new group which I called Roverman Productions. The first play I wrote for us was Unhappy Wives; Confused Husbands, produced with a loan of 5000ghc that was given to me by a friend. It premiered as a sold out show on 6th September 2008 at the National Theatre of Ghana, a 1500-seater venue.
The Lord will fight for you;
you need only to be still
EXODUS 14:14 | NIV
Tickets sold out two days to the production, and with that, commenced a new chapter of my artistic life. As Artistic Director of Roverman Productions from 2008, I have successfully written and directed over 45 plays that have been performed to thousands of people and have become reference points in many lives.
Roverman Productions operates on the following tenets:
Preparation – Be ready to take advantage of every opportunity that comes your way
Service – Serve wholeheartedly for it's in service that you discover your Ways to Connect purpose.
Tenacity – I always say, if you ever feel like giving up, know that it took me 33 years to see my dreams come to fruition.
Faith – Complete reliance on God I am grateful for the young people that God has blessed me to work with; because of their youthful exuberance and love for the platform, they somehow managed to convince me to share what I do online; As a result, I now enjoy speaking to people through my show Encore, held each Friday at 12:30pm on Facebook Live during which I discuss all things love sex, relationships and marriage. I have been married to Florence for 37 years, and am a proud father to many talented, intelligent children; I believe strongly that fatherhood transcends biology and DNA.