For years, we entertain, brought smiles and laughter and life-transforming plays, Here is our repertoire of plays over the years.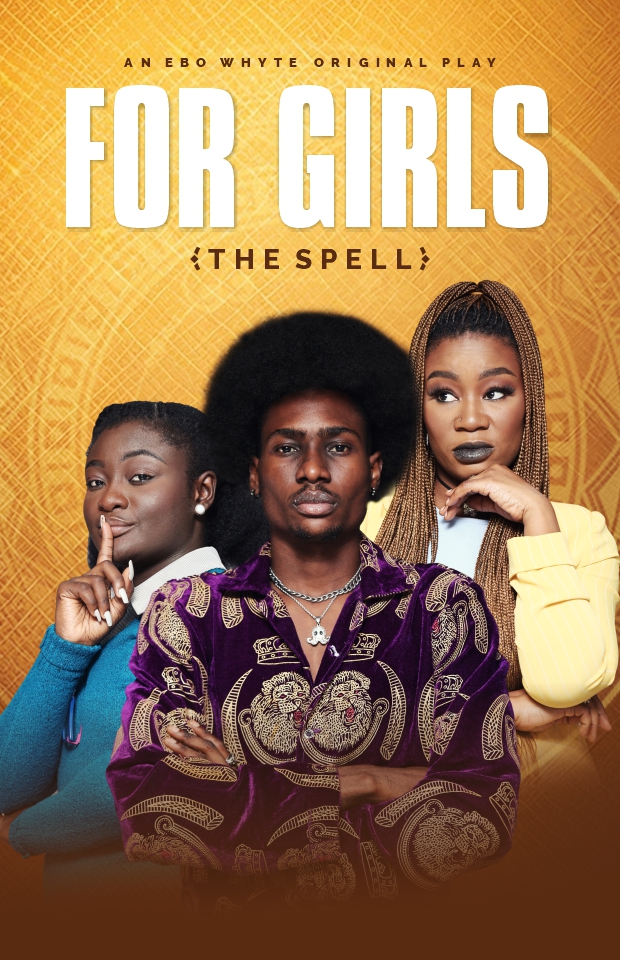 Roverman Productions presents Uncle Ebo Whyte's newest theatrical masterpiece, 'For Girls: The Spell.' Immerse yourself in a captivating narrative set against the vibrant backdrop of university life. This spellbinding production weaves together the intricacies of students' love stories, spirituality, family secrets, and the enduring bonds of friendship. With thrilling stage performances, rich characterizations, soulful songs, and profound life lessons, 'For Girls: The Spell' promises an unforgettable journey into the heart of campus conflicts and the magic of human connections.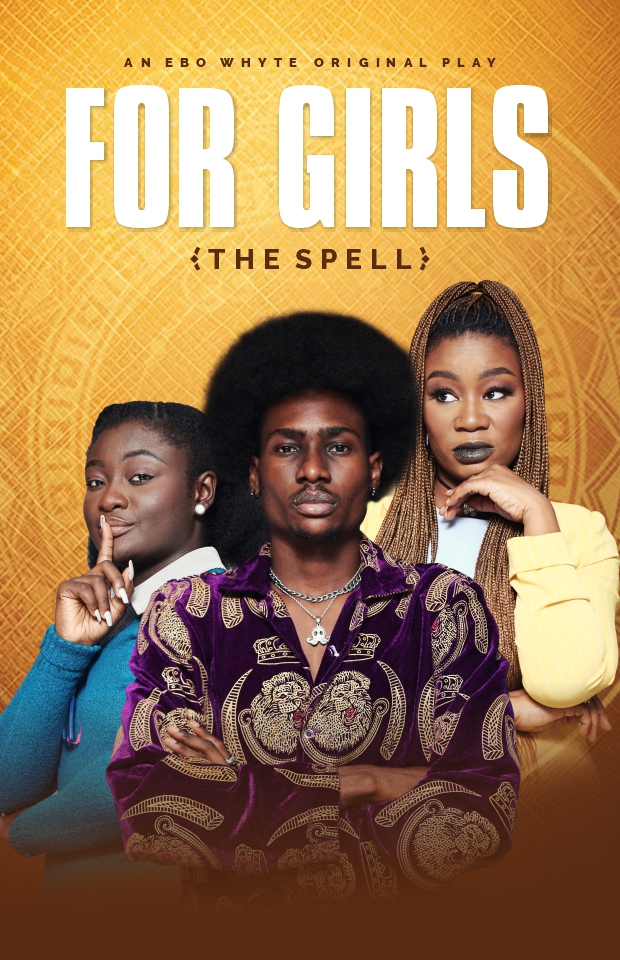 2023 Q4 | FOR GIRLS (THE SPELL)
This spellbinding production weaves together the intricacies of students' love stories, spirituality, family secrets, and the enduring bonds of friendship. With thrilling stage performances, rich characterizations, soulful songs, and profound life lessons, 'For Girls: The Spell' promises an unforgettable journey into the heart of campus conflicts and the magic of human connections."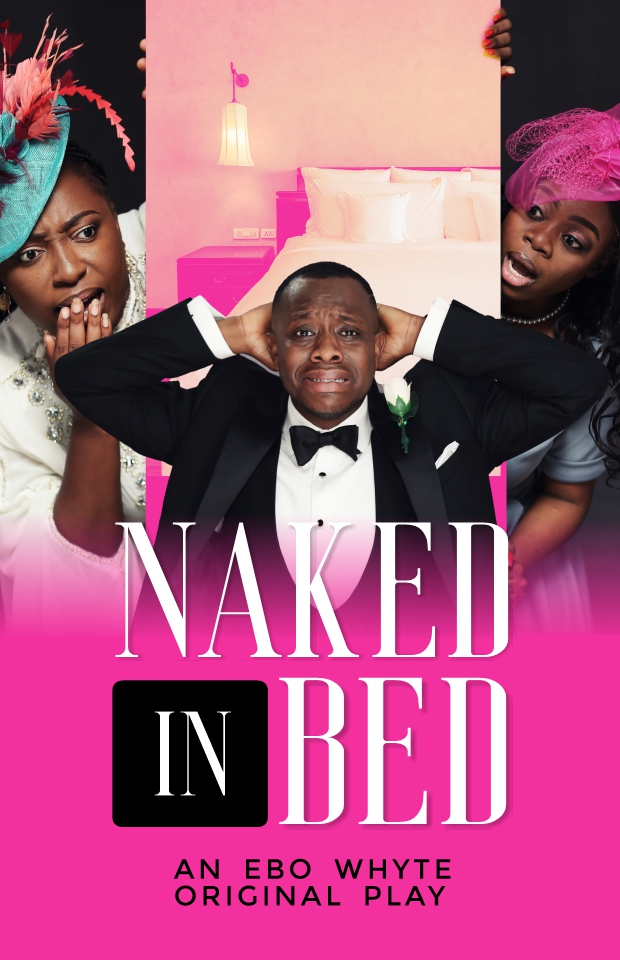 On the eve of his wedding, Samson is caught by his fiancée in a seemingly compromising state with her best friend. And as expected, his fiancée, Vicky, is calling off the wedding. In swoops his father, who tries to save the day. Naked in Bed will teach you to question assumptions because things aren't always as they seem and question your sexuality, because sex is spiritual.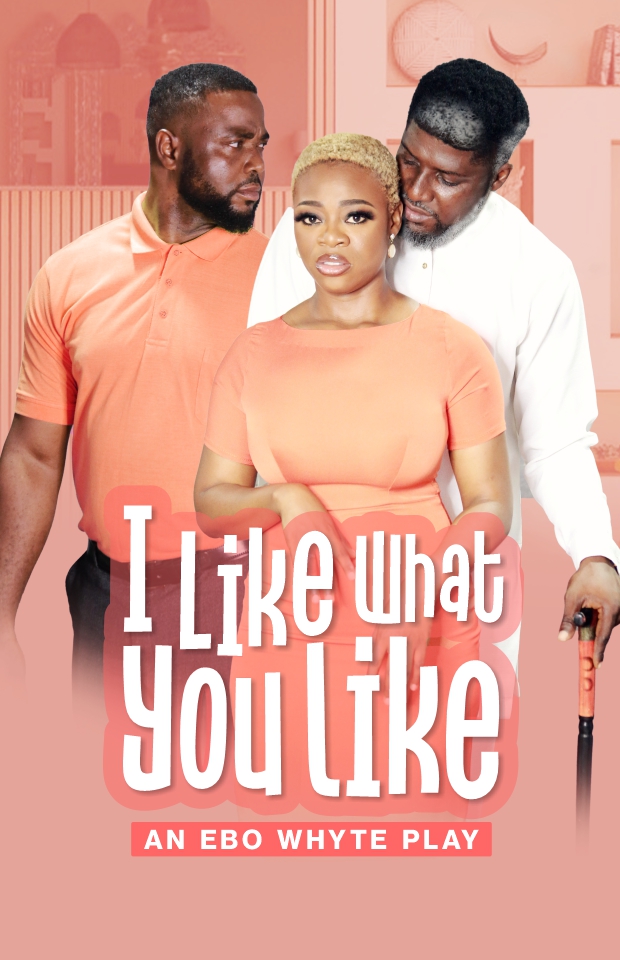 Ever since Kwesi fell from grace, Iris, his wife has had to take up the cost of running the home. But an unexpected announcement turns Kwesi's dreadful morning into a very exciting one and sets him on an adventure he is not ready for.
Now imagine her frustration when wealth comes knocking, and he is taking his time to answer the door. How will he be able to handle the stress and pressures of gold unseen?
Money makes the world go round, but the love of money is the root of all evil.
'I Like What You Like' is a test of integrity, faith, love, and honor.
"When Barbara and Doc fell in love their parents objected to the relationship and refused to let them get married. Years down the line, the real reason has come out, and it contains bizarre revelations that prove the worth of family sometimes depends on one person's ability to keep quiet and take it all in. Just The Tip is a play about restoration, revelations and a man's resolve to keep his family together, no matter the circumstances"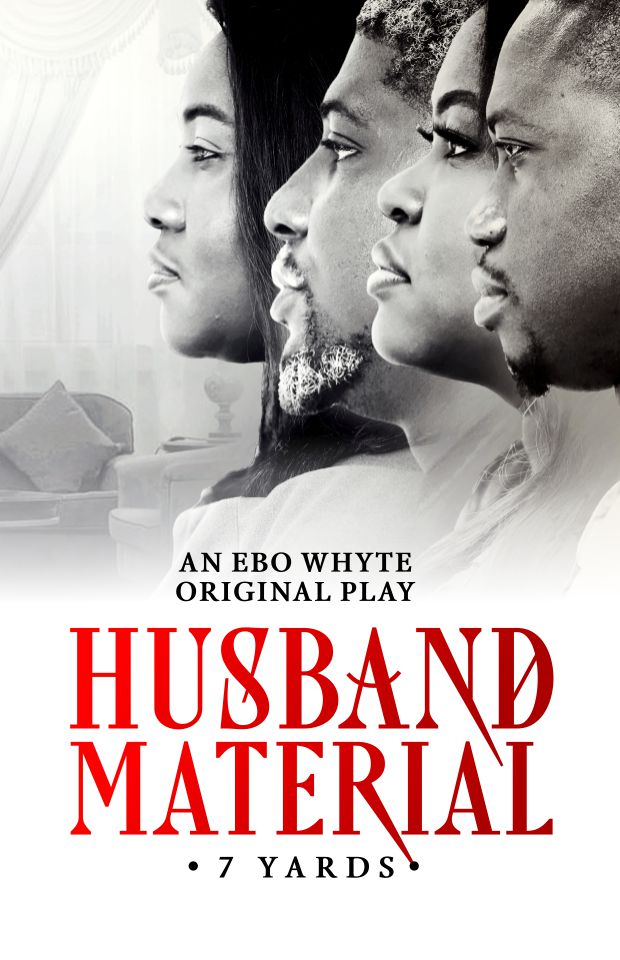 SYNOPSIS: What is the measure of a husband? 7 yards? 12 yards or 3 yards? Can the quality of a husband be measured and if so, with what and by whom, his wife, his children or his suspected side-chick?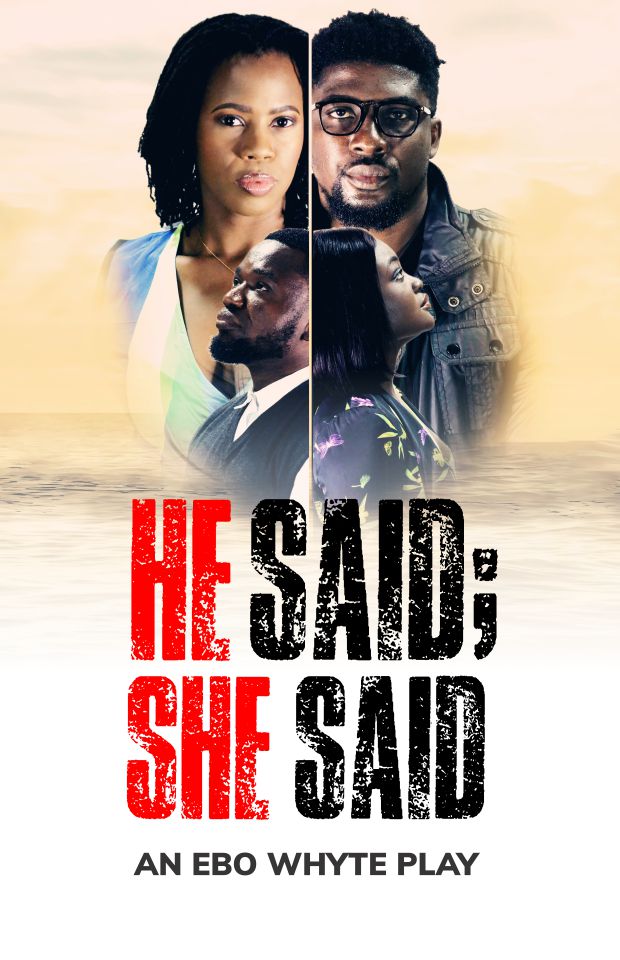 Two married couples each couple drowning in their own issues discover that their survival depends on reaching out to each other. But will they find the peace of mind to save each other's marriage and in the process save their own?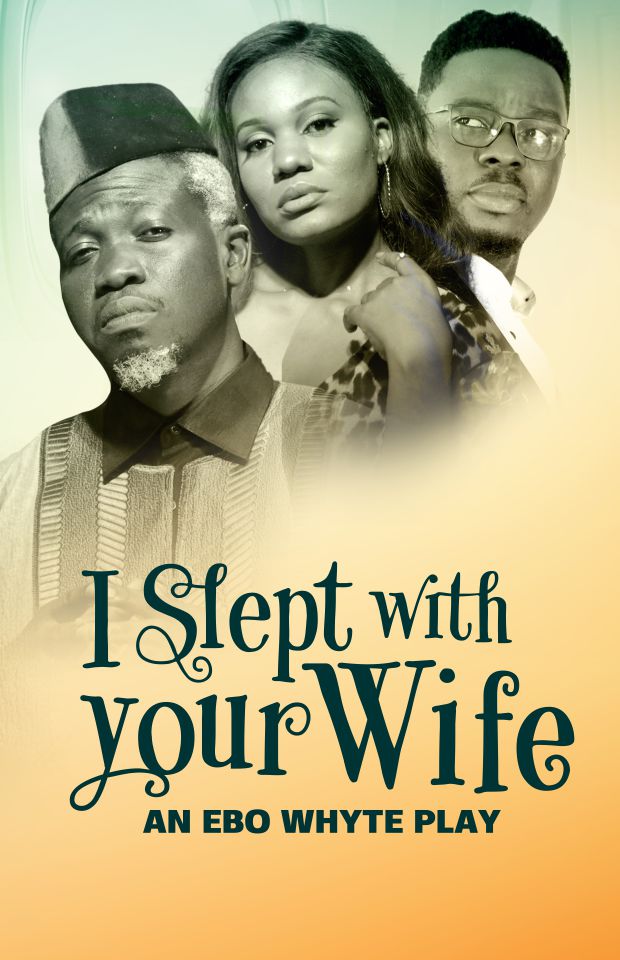 Hon Yonkopa is planning to have an incredible time in Tamale with his side chick, Naa. Just as they board the flight, Naa discovers that a man she helped destroy is also on the plane. To make matters worse, Venus, Hon. Yonkopa's wife shows up on the plane before it takes off. .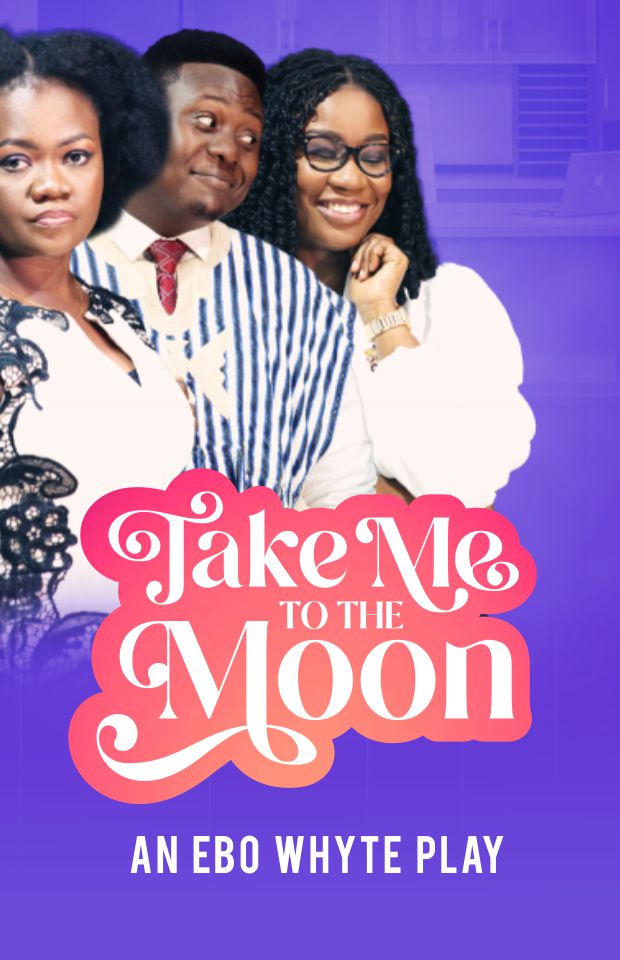 What is your biggest dream, the one that scares you even thinking about it? And what if pursuing that dream could cost you the love of your life? Take Me To The Moon, a play written and directed by James Ebo Whyte (Uncle Ebo Whyte), shows us how we can all go for our dreams whilst fighting for love.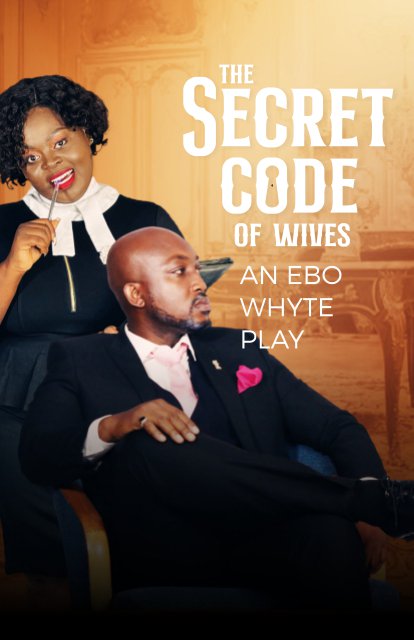 Lawyers George and Jasmine, a power-couple, have been married for twelve years but George seems ready to throw it all away for Liza, a girl he accidentally splashed water on. What hold does Liza have over him?
And he's just about to discover the hoops his wife, Jasmine, has lined up for him to jump through. The Secret Code of Wives is an exhilarating and sensitive play that says that a lion does not roar unless it has cause to.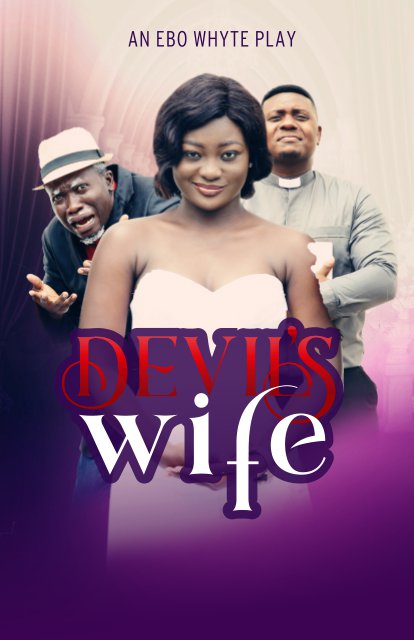 Meet Zoe, beautiful, rich parents, a star in her own right. But three men who made the mistake of falling in love and marrying her died on the wedding night before they could consummate the marriage. Now meet Rev. Kweku Kom, an intelligent, beloved pastor and a rising star in his own right. But the girl he was going to marry 5 years ago died a few days to the wedding. And now, Rev. Kom is determined to marry Zoe. Someone will die but who will it be?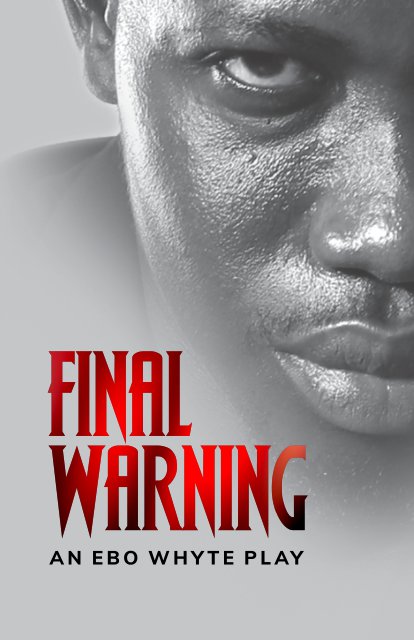 Born into a loveless marriage, a dysfunctional home, and with a bleak outlook for his future, Samuel attempts to transform he and his family's future. This attempt sets him on a course away from his calling until the final warning comes. Final Warning is a play on a man's struggle between survival and destiny.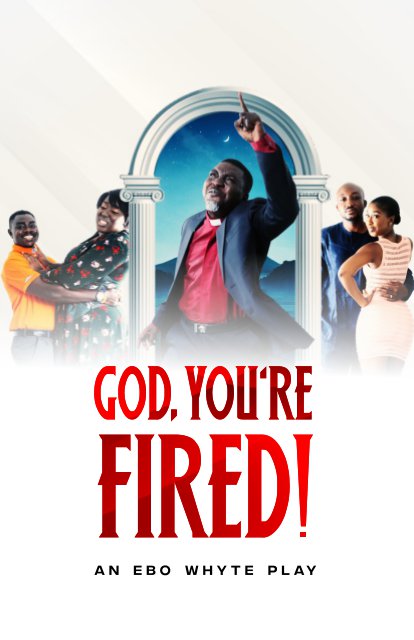 What if all your prayers and wishes were granted? And what if the wishes and prayers of everyone else are also answered? Will that be paradise or hell? A small struggling community is about to discover why wise people say, to be careful what you wish for. God, You Are Fired! shows us what happens in a world where wishes become horses and everyone is riding.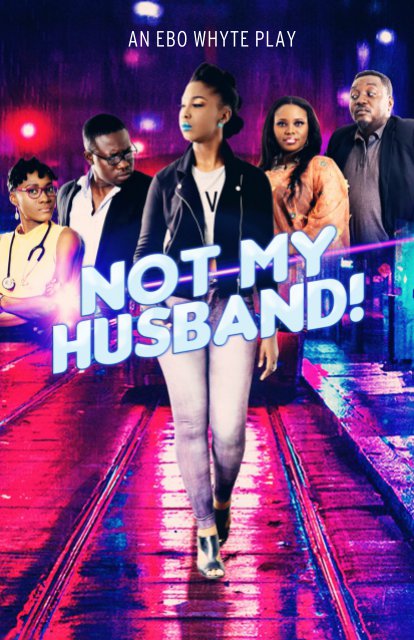 It is said that one person's trash is another's treasure; one person's poison is another's meat.  So when you question and reject your man's love, can you complain when another lady finds him as the answer to her prayers? For Alice, Obed's love was never enough; for Jackie, that love is all she's been praying for. How can Alice reclaim the love she's rejected especially now that her very life depends on it?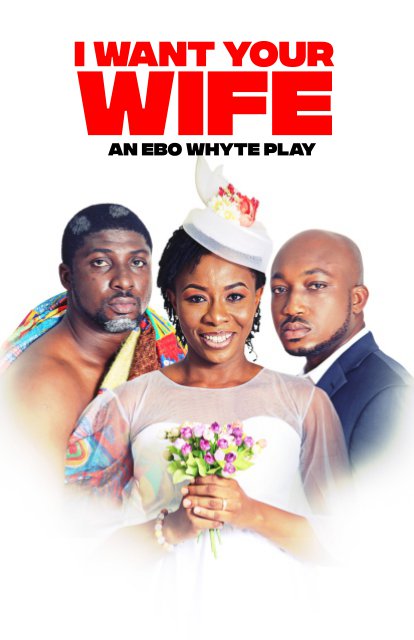 Ben and Abena have been married for ten years and it has been heaven on earth. Then a message from a Prophetess that Ben should give up his wife to another man started revealing the cracks in that marriage.
I WANT YOUR WIFE shows that many of us are playing lax games with people who, when given the opportunity, will demand the very air we breathe!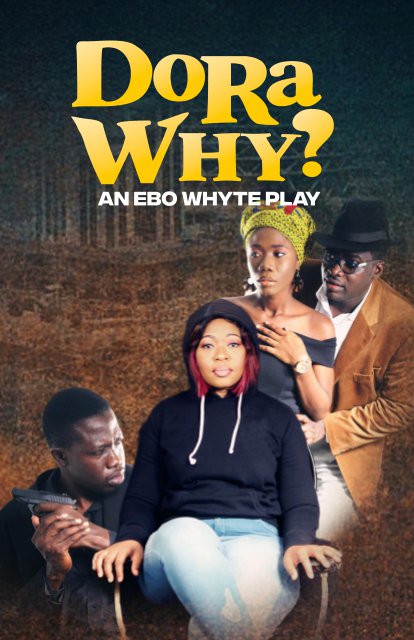 Dora has been dead for thirty years. Yet Rev and Mrs Sowah find this note: "Good evening, Thomas and Mabel… Today marks the 30th anniversary of my death. This is to keep my memory alive. Please don't forget me. Signed, Dora." Is this note really from Dora? If not, who is behind this cruel prank and what does he or she want of Rev and Mrs Sowah?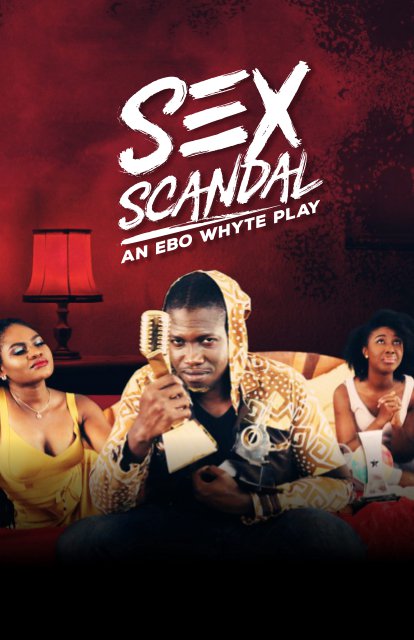 Multiple award-winning artiste, Holy Boy, has it all going for him. Talent, good looks, money, a beautiful wife and an anointing like none other. After winning seven major awards at the Ghana Arts Music and Entertainment Awards night, Holy Boy returns home to his wife Celine, only to find that he is the subject of a sex scandal. This promises to ruin not only his marriage but also, his promising career!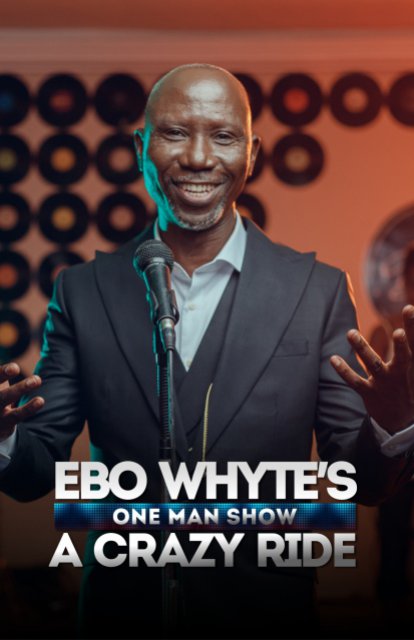 Uncle James Ebo Whyte's one-man show, dubbed A Crazy Ride. Exceptional stage performance, and storytelling mixed with music and dance.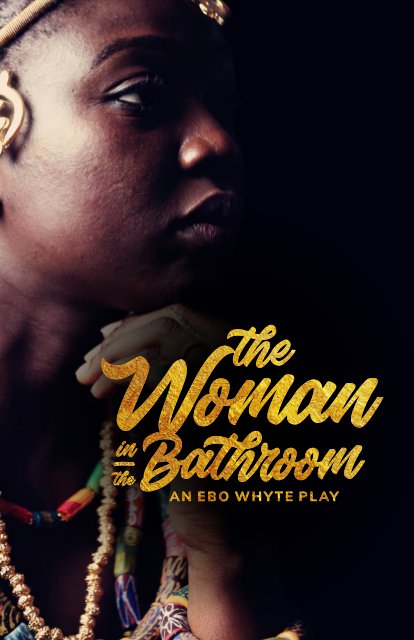 Nanasei Agyeman has made it – a budding acting career in Hollywood and on the threshold of marrying the love of his life, Ruu, the only daughter of a Ghanaian millionaire! However, come the wedding day, when he was just about to say "I do" at the altar, a group of people storms the church and kidnaps him. He is taken to a strange location where he discovers that he has to go through a lion and the woman in the bathroom if he is to see Ruu again!
THE WOMAN IN THE BATHROOM is a play on choices; when you choose to abandon your dream to fulfill the destiny you have been called to for the greater good.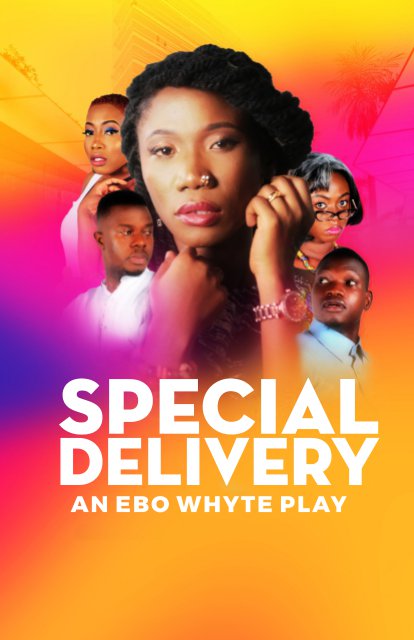 Auntie Mary has carefully crafted a beautiful and godly image for herself and her family; but it is all about to unravel on her 75th   birthday as her daughter, under the influence of alcohol, drops one bombshell after another. By the time she is done, Auntie Mary is running for cover and the boys are out searching for a man "killed" 25 years ago but who refuses to stay buried.
SPECIAL DELIVERY is about finding hope in the worst possible situations.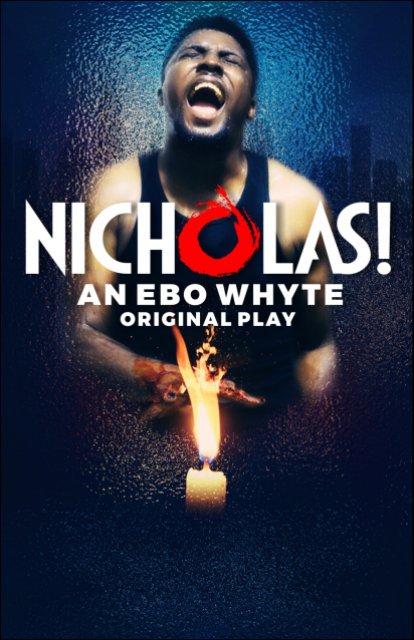 He survived D&C in his mother's womb; he escaped death at the hands of an executioner for ritual purposes; he had a very narrow escape from being thrown into the sea for being a stowaway on a ship; he battled with unseen forces that left him with the loss of three fingers; he went to college before learning how to read and write. He has gone from one failure into another, from one misfortune after another but he is still standing strong and making an impact beyond the shores of his motherland.
Nicholas! is the celebration of one man's fight for survival and significance and of God's amazing grace. From being the least likely of his father's 37 children to succeed. Nicholas has accomplished more than most of his generation. He gives all the glory to God for this feat.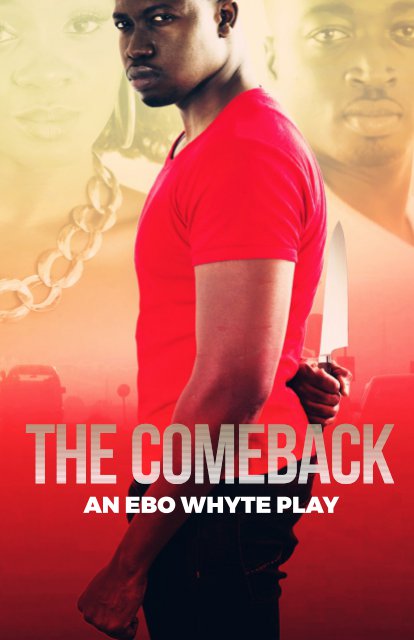 What can a man expect after working hard abroad and sending money to his family to set up businesses for him? A comfortable life back home at least, but for Jojo, the day he returned home was the day he decided to kill his brother and commit suicide.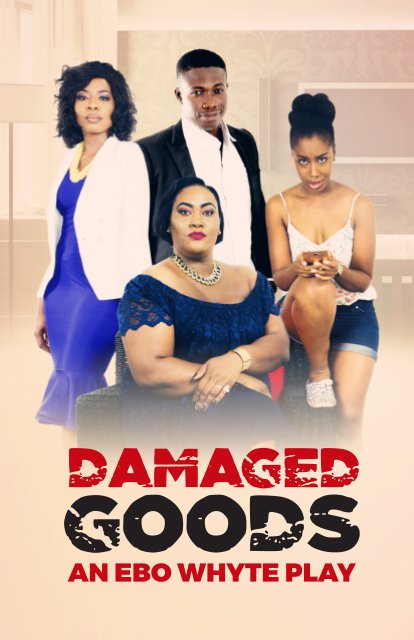 The Arkursts agree to participate in a live TV interview about their marriage with the hope that they can set an example for other marriages.
However, when the layers covering their seemingly perfect marriage are peeled, on live TV, they come to the realization that they've been living a lie for the past seventeen years.
Confused, they begin a soul-searching journey of self-discovery, and hope, that they can make sense of the situation.
Would they find the strength to cope with the irreparable damage that the painful revelations are going to cause to their marriage?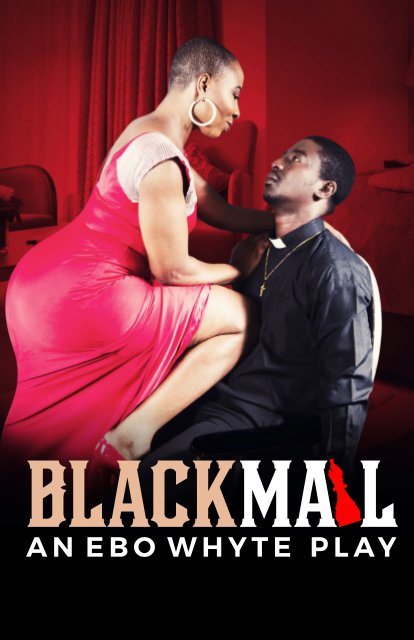 On the eve of his consecration to the office of a bishop, Reverend Elisha receives the shocking news that his wife has been cheating with a member of their church. Before he could deal with this heart-breaking news, an even darker secret that was le buried in the USA rears its ugly head. It threatens to destroy his marriage further, and end his career as a renowned preacher in one of the biggest churches in Ghana.
Within 24 hours, he has to take a decision; one that has the potential to make him lose either his wife or his ministry, or both.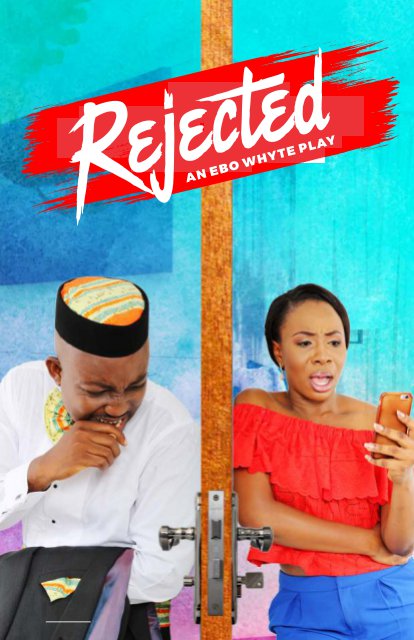 Take a cheating spouse, a confused spouse, a materialistic man of God, a feisty mother and a drunk friend who cannot keep his mouth shut and put them in a mix and you get Uncle Ebo Whyte's play REJECTED. A hilarious piece which tells the story of a man, whose attempt at getting a better life by all means is foiled by his best friend and his phone passwords.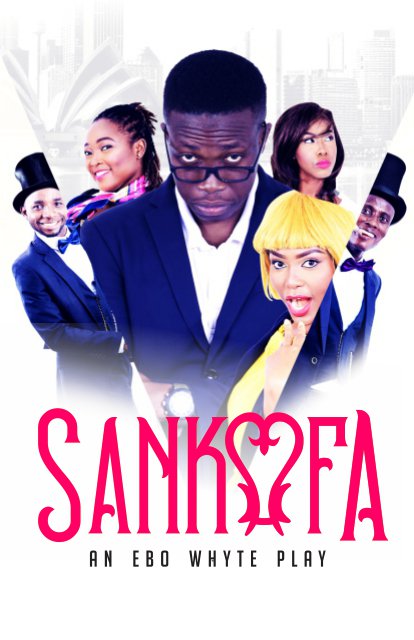 Two distinguished Ghanaian professors travel to Australia in pursuit of the greatest achievement in their careers only to find themselves at the mercy of someone who has the goods on them. A secret that has been hidden for so long is about to be revealed with consequences that can destroy their carefully guarded reputations for good. Will they survive it?
Meanwhile, a long lost daughter is about to confront her father with what she heard him say to her mother when she was 5 years old.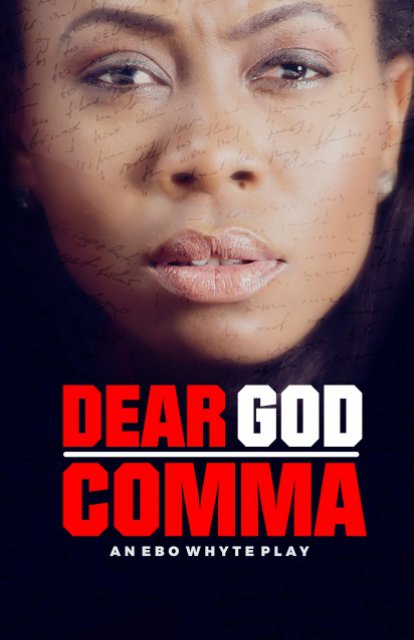 Dr. Mrs Effie Aggrey is on the brink of a promotion, and her husband Prof. Fiifi Aggrey is being considered to head the company they both work in. But an interesting turn of events threatens to throw their achievements down the drain and to salvage the situation Effie needs to send a memo to God, fast! But will a memo to God work?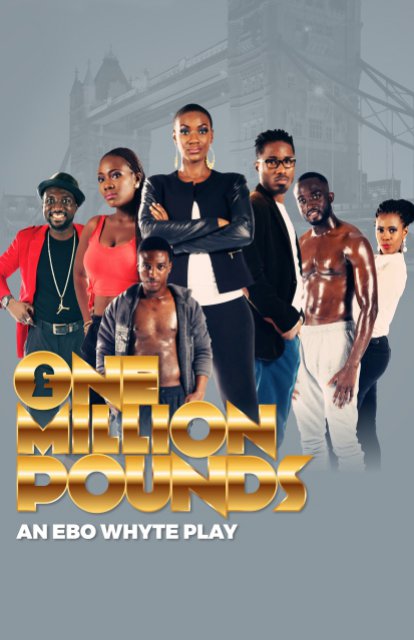 What happens when 4 talented Ghanaians embark on the journey of a lifetime to compete in the maiden edition of a competition that may be the key to their success? Can the group, from Ghana, Africa, who have won the hearts of fans worldwide, survive the politics of a system that only planned to take them so far? How will Kafui, Olive, Cephas and Saviour handle their manager selling them out for financial gain? 1 Million Pounds is an inspiring story of determination and fighting the odds even when all seems lost.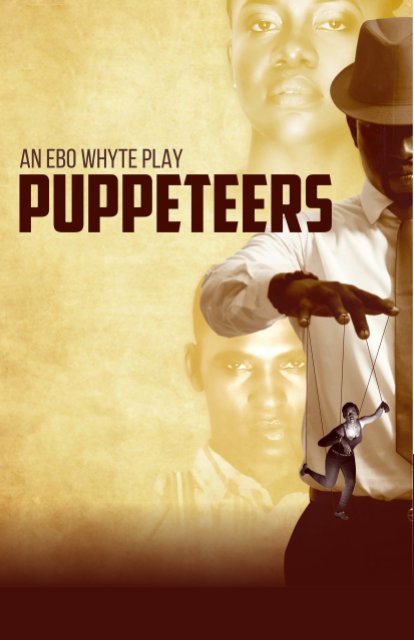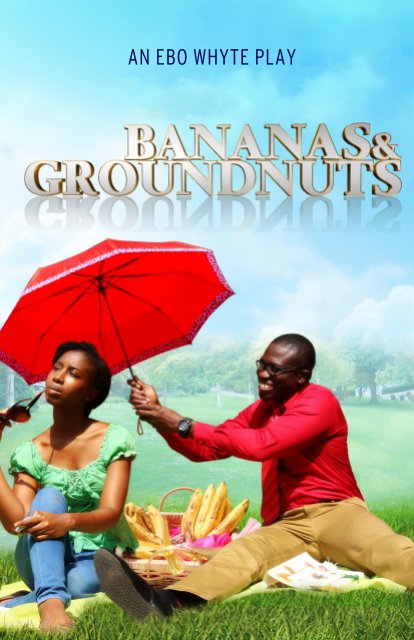 Yesterday, Ade the intelligent lawyer won a huge case at work. Tomorrow, Ade the courageous will have to face death. But today, Ade the beautiful is celebrating her birthday. After being pampered with an English breakfast and an iphone6, she is definitely looking forward to more. But as she steps out for lunch, she is kidnapped. And all her plans change. Bananas and Groundnuts is a play about choices.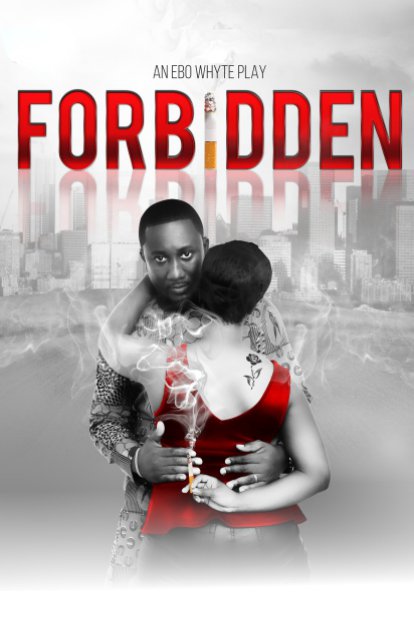 Kwaku Koduah, aka Junior, an ace radio personality, finds himself in a dilemma. His lifestyle, which he has no intention of changing, has sent his mother on admission at the hospital and caused his father so much embarrassment that he has had to resign his position as a senior pastor of his church. Now, Junior has to find a way of maintaining his wild lifestyle and at the same time make his parents happy.
Is the answer Hilda, the innocent sweet and beautiful girl with a fantastic voice whom his parents have adopted? If only he can get the girl to marry him then he can give his parents the impression that he is settling down. But why is his own brother trying to undermine his moves to woo her
Will Junior get his way and get away with this scheme? And what price will Hilda pay if she ignores the warning not to say yes to Junior.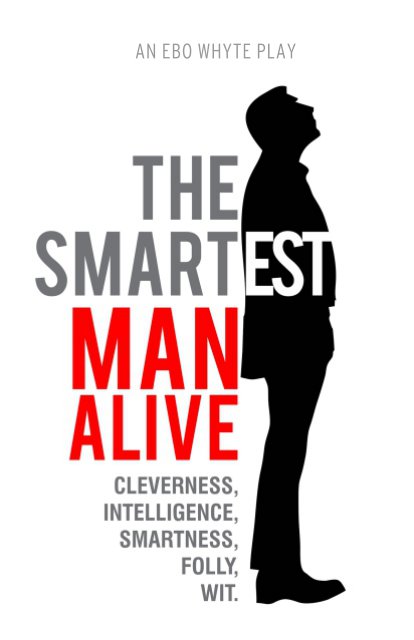 Hon Yonkopa is planning to have an incredible time in Tamale with his side chick, Naa. Just as they board the flight, Naa discovers that a man she helped destroy is also on the plane. To make matters worse, Venus, Hon. Yonkopa's wife shows up on the plane before it takes off. .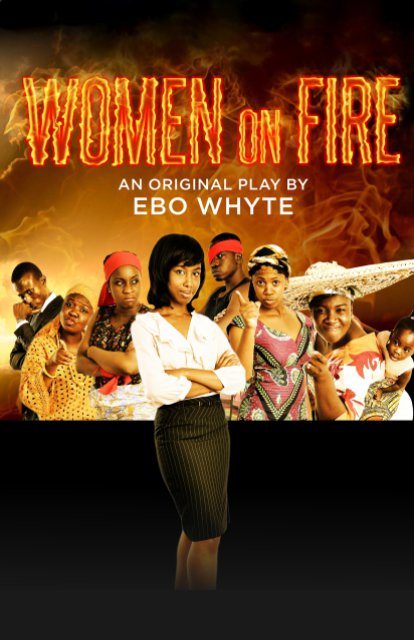 When Johnson divorced his wife on false allegations of adultery, little did he know that years down the line she would lead an uprising threatening his job.
Meanwhile, Sika, an MBA holder who runs a shop in the local market is under fire as she is pushed to lead a protest against the city council in the midst of the market's most notorious, uninhibited, and fiery women.
"Women On Fire" is a reminder that the value of education is in the impact it makes.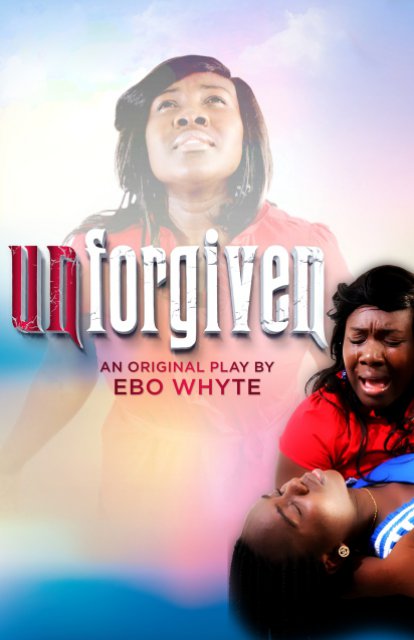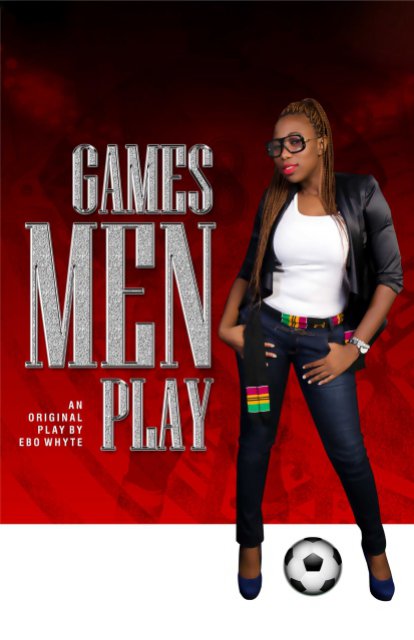 Somewhere in Fortaleza, the Black Stars are waking up to their first match day in the world cup. Bediako the coach is at his wits end trying to manage it all; rogue players, pressing journalists and an imminent job sack. Will these issues pull him down on this crucial day, or will he be able to rise above all odds to save the beautiful game? Welcome to Brazil!
In his wildest dreams, Coach Bediako can never amount to a million dollars. But when Chuck approaches him to lose the first match of the Black Stars, he is torn between his conscience, rogue players, pressing journalists and spiritual consultants. Will he be lured by the glory? Or will he remain firm in his beliefs to conquer the world on a football pitch?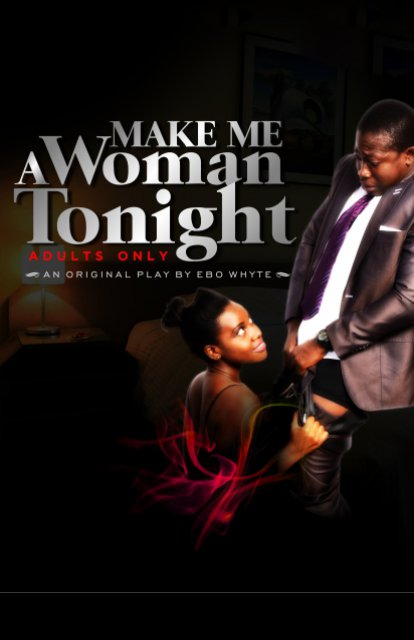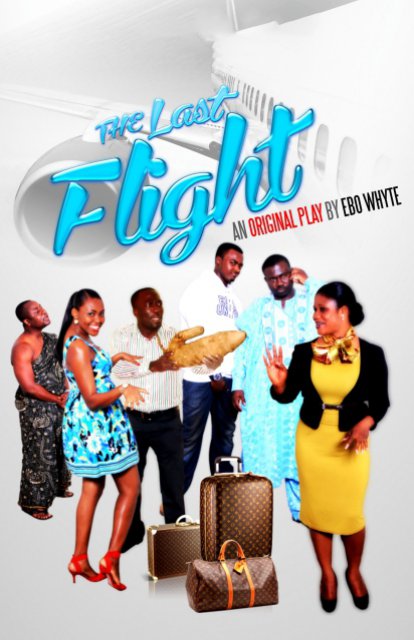 Introducing Nash the braggart; Santo, the service manager and Tracy the stewardess. What do they have in common with an illiterate grandmother, a bishop and his celebrity wife? Nothing! Put them together in an airport, add tons of drama and you have "THE LAST FLIGHT"  a hilarious, thought provoking play about humanity diversity.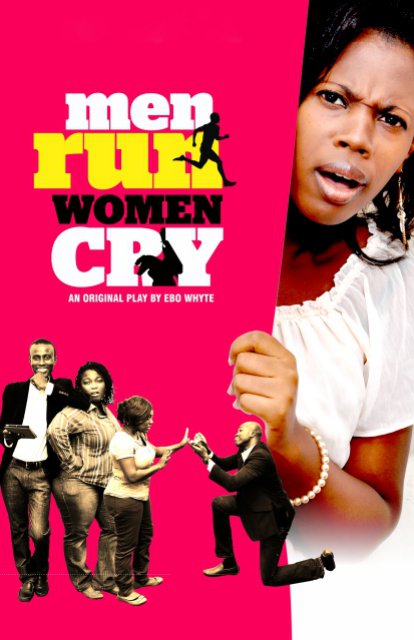 Becky walks into a beauty salon to be made up. It is the happiest day of her life since she is getting married to the love of her life, Yohan. Unknown to her, Yohan is hopelessly professing love to a girl he has just met and has followed her to the same salon .What has come over Yohan all of a sudden? Is it love at first sight or something more sinister? Will the day be saved for Becky or will she leave the salon with her dreams of a blissful marriage shattered? Things get pretty twisted when the one who is trying to save the wedding is on the verge of losing her own marriage to her insecure and verbally abusive husband. Many are the things that can make men run and women cry.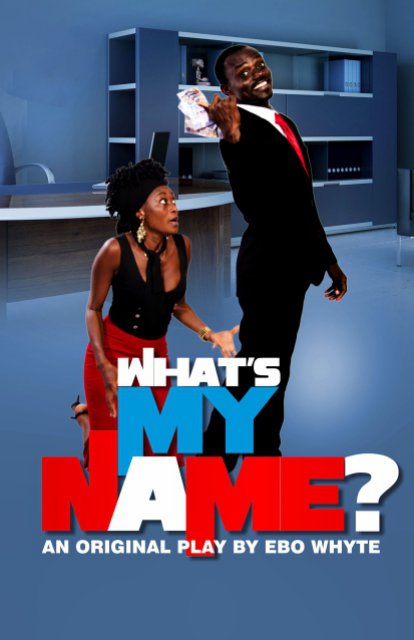 Dennis Loves trouble. He loves courting trouble and using hit wits to outsmart everyone. He is convinced he is the smartest person alive. And "What's my Name?" is only one day in the life of the unstoppable Dennis who leaves his boss exclaiming, "You are something else, you know that?''
What's my Name? is Uncle Ebo Whyte's most hilarious play and it explores how far wits can take anyone bold enough to live by it.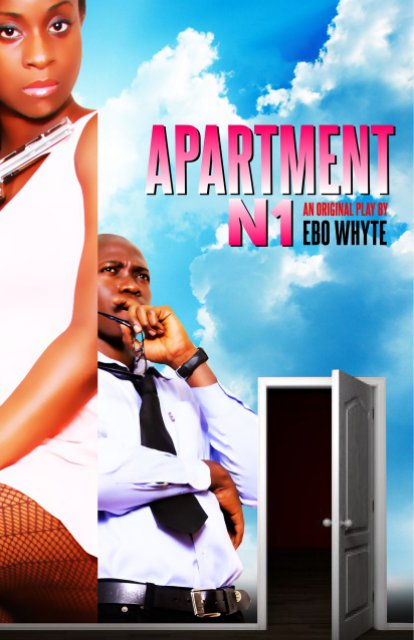 On the eve of the vetting of Mr. Ken Nti, a minister designate, he gets an urgent call that makes him rush to Apartment N1, an expensive dollar-rated apartment occupied by Serwa, a sexy student from a poor home. The play explores the issues of love, duty and fidelity.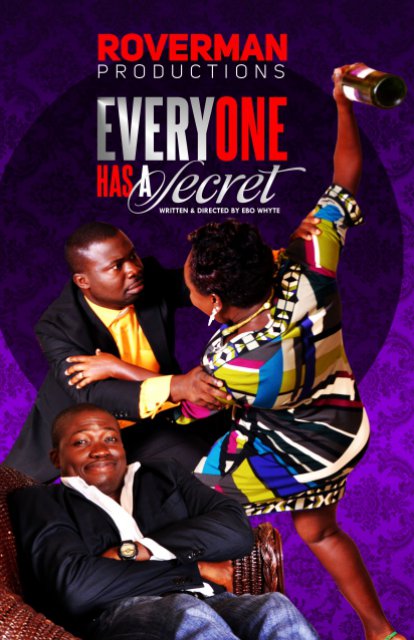 Everyone has a secret is many intriguing stories in one. Meet Bonsu, a man recovering from a Motor accident and desperate to keep the facts of the accident from his wife. Meet Bonsu's wife, Esinam, involved with a dangerous drug baron she thinks is a saint; meet Mawuli who knows the reason why the maidservant had to leave, and meet Atta who in his hour of need turns to his friends only to have them stab him in the back.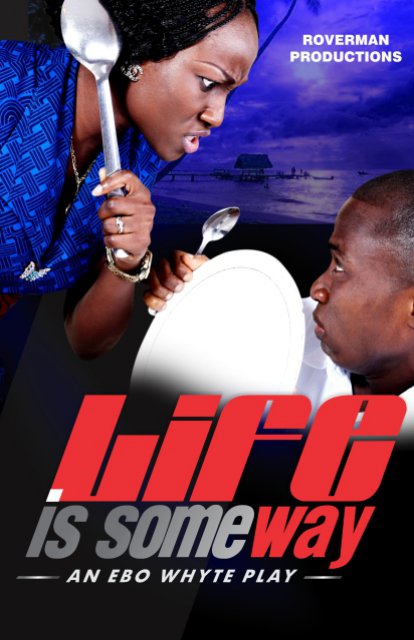 "Life is Some Way," tells the story of a widowed professor who remarries in a desperate attempt to find a mother for his teenage son. Unfortunately, his new wife arrives with a teenage son of her own and with an Agenda; to manipulate the professor to raise her son as his own whilst pushing his own son to the sidelines. She later succeeds to get the professor to drive his son out of the house but the boy with a can-do spirit and the support of some 'friends' overcomes the odds against him and ends up buying the estate of his father. How the woman goes about manipulating the professor and how the boy discovers the can-do spirit are the pillars of the play.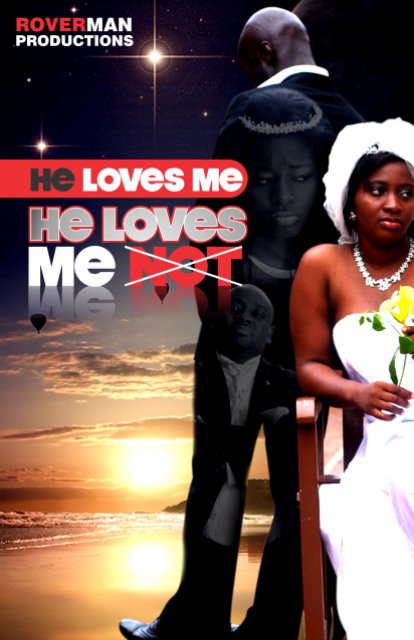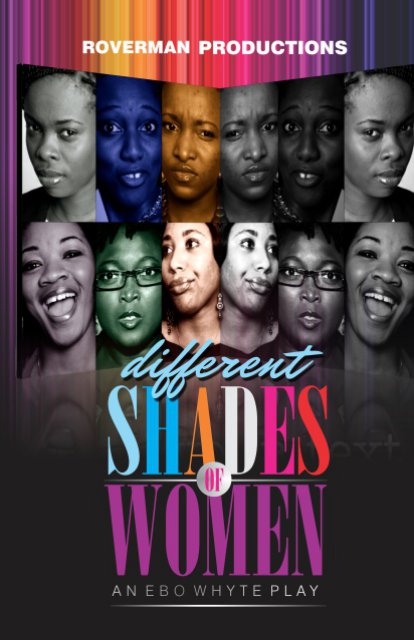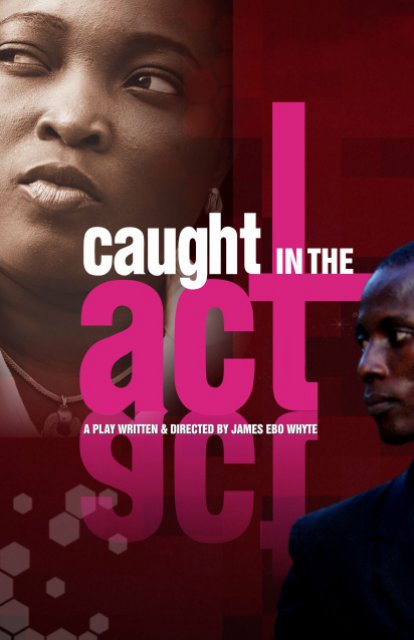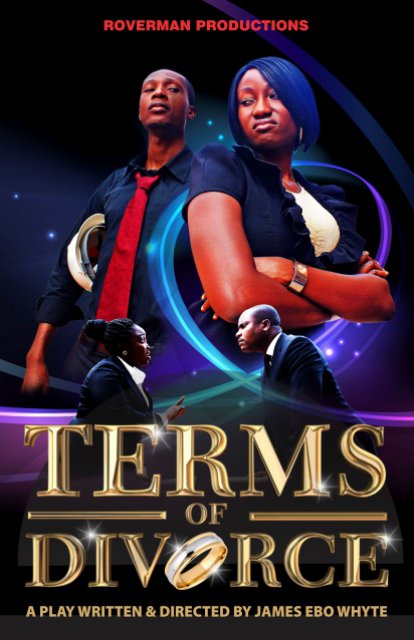 Ethel wants a divorce from her husband of 20 years and she engages   Michael  Ababio as her lawyer.  Her outraged husband, Ralph Arthur, picks Baaba, the ex-wife of Michael to represent him, thereby setting the stage for fireworks in court and outside the court   between the two lawyers and their clients. Things come to a head when Ethel and her lawyer present their terms of divorce and Ralph and his lawyer make their counter offer which falls far short of what Ethel is demanding. Meanwhile the court orders the couple to see a marriage counselor before the divorce is granted, where they discover to their shock that the counsellor's wife of 30 years is mad.
TERMS OF DIVORCE is an unforgettable journey of emotions, excitement, wit and humor. It challenges couples not to bury love alive.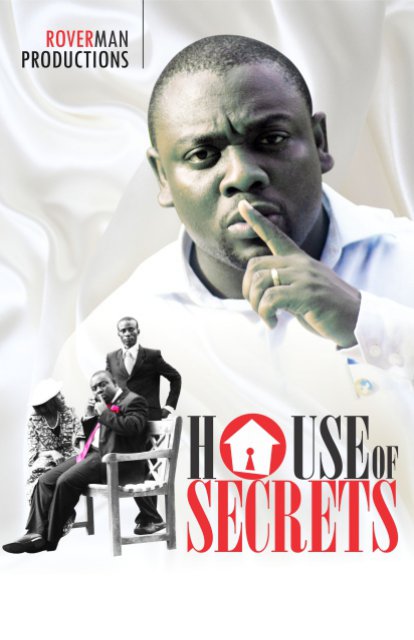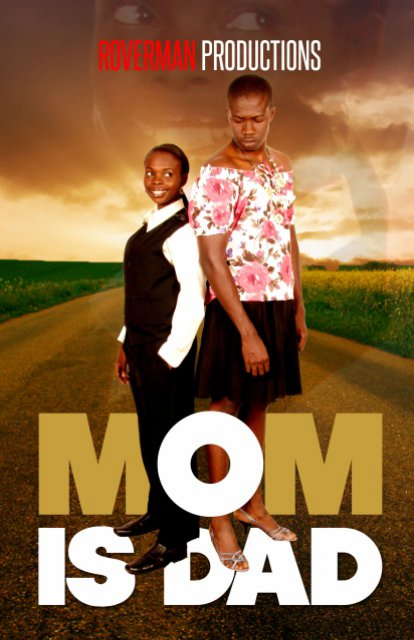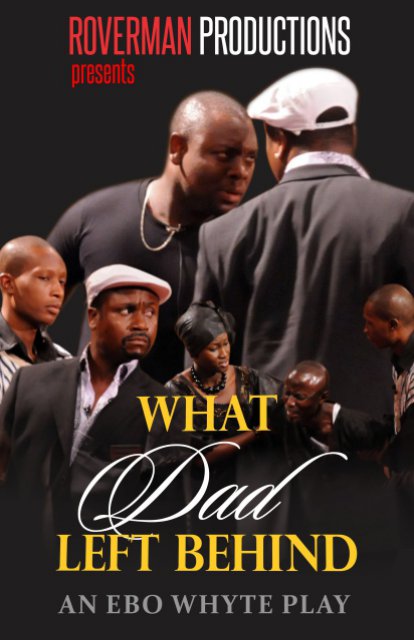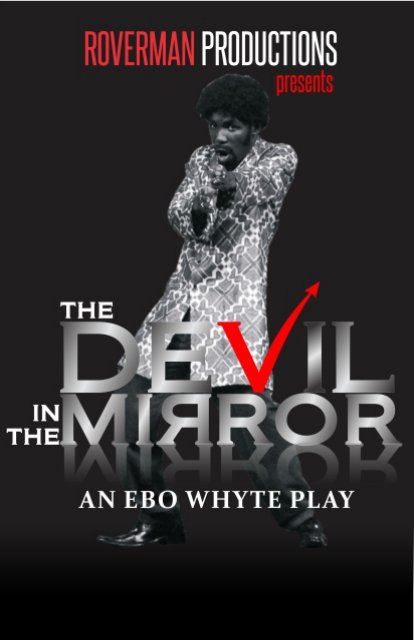 Mr Aikins, the industrialist, wakes up to a day like any other, but before he could even eat his breakfast, everything changes; His factory goes up in flames, a self-styled man of God threatens to curse him, his wife packs out of the house and he incurs the displeasure of his only daughter and his only sister. Now he must deal with the fire at the factory along with the fire waging in his own home.
"The Devil In The Mirror" is the story of 2 households linked by blood relations, spiritual afflictions and now by a fire in a factory.
This play shines the spotlight on our tendency to blame the devil for everything when in most cases; the devil is the one gazing back at us when we look in the mirror.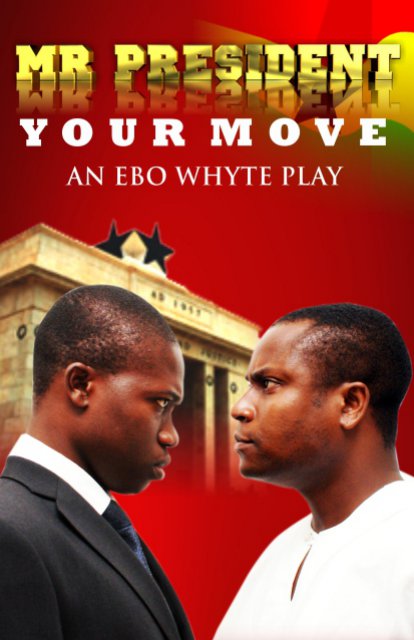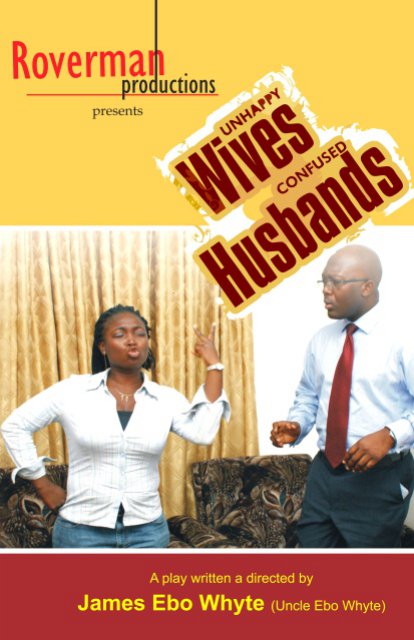 On the 40th wedding anniversary of Mr. and Mrs Afriyie, all three adult children- two girls and a boy – return home but soon the parents realize that each child had issues that they were struggling with. The married daughter comes home with a briefcase determined not to go back to her husband and their son, who is also married, is confused about his wife's expectations of him. As the children struggle to come to terms with their marital problems against their parents' successful and long-lasting marriage, certain concerns are raised: Will the anniversary come on as planned or will it go up in flames as the married children go at their spouses with bitterness and anger?
Unhappy Wives, Confused Husbands is referred to as 'Marriage 101'- a refresher course for the married, an orientation for the newly married and those about to marry, and an insight for the single.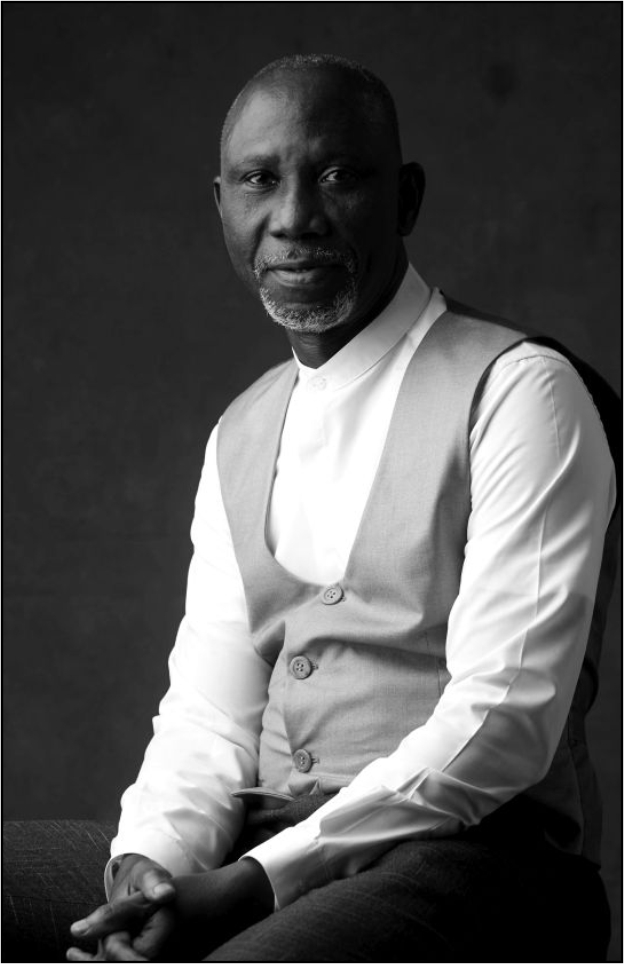 Indigenous & Great Storytelling
Roverman Productions Live Theatre provides you a platform for connecting directly to the public and positions your brand as a premium, innovative, intimate and committed to the welfare of their customers and by extension, to the society.